Decatur Reunion Class Details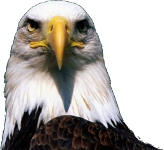 Welcome to the Decatur, TX High School reunion class of 1996, 1997, 1998
Class Reunion: DHS classes of 1996, 1997, & 1998 15-ish class reunion will be at Bono's on Saturday, June 9, from 5pm-7pm. Entry is free for all, but bring money for food and drinks. Afterwards, stay to see Kevin Fowler in concert with purchase of a ticket.
http://www.bonossaloon.com/
Come as you are. If you want to eat, then eat, if you want to drink, then drink, but either way this is your chance to hang out with some friends you haven't seen in a while in a casual, laid back atmosphere. All are welcome. No official cost for this event, but everyone is responsible for their own drinks and food, if applicable. Hope to see you there.
<! END CUSTOM CONTENT >